Rev. Steven B
Psychic-Medium ♦ Usui Reiki Healer
I KNOW HOW IMPORTANT YOUR QUESTIONS ARE.
THIS IS WHY I RESPOND TO YOU AS FAST AS POSSIBLE.

My unique sensitivity gives me a tremendous sense of caring and empathy and the soothing comfort I provide to my clients offers a one of a kind approach, unparalleled with what one might experience during a typical reading. After leaving a session with me, you will feel uplifted and ready to face life from a whole new perspective and empowered as to what lies ahead. You become aware of how to approach problems as I am here to guide you down the right path and help you find the answers. Through my intuitive abilities I can put your mind at peace, help you uncover the truth, bring forward deceptions, relieve self-doubts, and help you find what it is you are searching for.
Don't wait!
I am a PSYCHIC, I am in tune with what is happening in your life.
I am a MEDIUM, I am able to connect with loved ones and others on the other side.
I am a CLAIRVOYANT, I have the ability to remote view, see events in the future and beyond normal sensory contact.
I am an EMPATH, I have the ability to feel the emotions, thoughts and pain of others
"To my good friend, Steven B. I would like to first thank Steven for his time spent with me over the past few months. He has been an awesome friend and spiritual leader. He was always there to talk to and his honesty with me can't be more cherished! Shortly after I spoke with Steven the first time, I felt a huge healing calmness. Steven picked up on my life's problems with his abilities that no one else was able to do. Steven B is more than a psychic medium to me. He is a healer. He gives off a great deal of energy and the presence of love, peace and tranquility I felt for days after I saw him is not what I expected. He made me understand how things worked in my life and what had made me who I am today. Even professionals I had seen could not make me understand but he helped me understand the hardships that I had gone through. He helped me understand how and why these things had happened to me and explained how and why people had caused me harm and how I had caused harm to myself. He put my life in perspective. Thank you Steven as the road is now open in front of me. I feel truly blessed in your presence and I will always hold dear gratitude for you as you have helped save my life. I didn't know any other way I could put this into words to describe my experience with Steven B other than he was the savior of my life and literally more than I could have prayed for to deliver me from the ruin that was my life. Over the years I have been praying to meet someone who could totally understand me. I had been so lost until I had met him. I am finally free. Thank you Steven for your guidance and prayers, he have been my salvation. I'm so glad to have met him!"
Sincerely, Maria 8/26/2014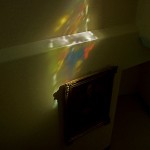 "Dear Steve, I am writing you to thank you for the assistance you gave me after I lost the love of my life. Last August I lost my husband to a senseless traffic accident. We were just beginning the "us" part of our lives. The children were now all adults out on their own, leaving us the best time of our lives; the "US" time. Then in a blink of an eye he was gone. His breath no longer taken and his heart no longer beating. No more hugs, kisses or encouragement to be received from him. I cannot express in words what that did to my heart and mind as a human. To have the most important part of your life removed so quickly, so abruptly and so senselessly it is still beyond my comprehension. I was in such sadness and despair. I needed answers and something to help me understand what I was to do next. Where am I to go? How am I to live on? I called you and scheduled a time to talk with you to hopefully make a connection. What you did for me was beyond my expectations. Your ability to connect to those who have passed assisted me in becoming who I am today. You saved me from the dark and cold empty hole of despair and sadness. I thank you for the help you gave me and giving me the strength to become who I am today. I believe without your assistance I would be so depressed and withdrawn ….. who knows where I would be, if at all. Thank you Steve for your help in giving me my life and my energy."
Gratefully, Ann Elizabeth 6/17/2014